5 Ways to Improve Your Professional Leadership Ability
When leadership is clear, a team will work together toward a united goal and unquestionably pursue this goal. However, when leadership falters, the team begins to break away and every person will start to think about his or her own personal stakes in an endeavor. Solid leadership can encourage people to perform better, work harder, communicate more effectively and commit to a company's mission. If you would like to improve your leadership skills, here are five ways to get you started on this important task.
Enroll in Specialized Training by enrolling in specialized training, you can improve specific skills and become an expert in your own right. This will make you much more informed about your own position in order to benefit the rest of the company. The training may be technical or industry-specific. This type of training can help increase your knowledge in the field, as well as improve your skill set. You can also enroll in leadership training. Special camps or programs are available that can teach you how to be a more effective leader. These programs are typically available in a condensed format to allow busy professionals the opportunity to attend.
Motivate Your Workforce good leader can help inspire his or her employees. There are several ways to go about accomplishing this task. One method is to show your staff how much you value their contributions. Compliment your employees when they do something worthy of attention. Acknowledge their contributions in front of other employees with specifics to show that you were attentive during previous conversations. Ask for advice to demonstrate that you care about their opinions and input. Having contests and other incentive-based programs can also help motivate your workforce and make people believe that the workplace can also be a fun place to be. Additionally, tell all members of your team how you believe that they will be able to help the company and how you see their role as part of the future of the company.
Listen to Others The best leader is not someone who simply barks a command at everyone. Instead, the best leader is someone who can listen effectively to others and consider the opinions of others when making decisions for the company. Listening also helps you learn about topics that are important to other members of your team so that you can integrate ideas into the company that will appeal to these team members. To become a better listener, strive to maintain eye contact when you are talking to someone. Avoid any distractions during conversations with others so that you can focus on the topic. Watch your body language, which may give a completely different tone to a conversation than the verbal one.
Get to Know Your Staff Each member of your team has personal strengths, weaknesses, dreams, inhibitions, and factors that motivate him or her. Becoming aware of these individual characteristics can help you better structure your company and projects for employees.
 Once you realize what motivates and inspires your staff, you can use this information to motivate your employees to become better members of the team. You can also employ strategies that will challenge individuals so that they can continue growing with the company. Use people's first names when talking to them and remember personal details about their family or home life to show that you have shown a personal interest in each member of your team. These actions will make your employees believe that you care about them, making these team members more likely to be loyal and appreciative of you.
Don't Be Afraid to Discipline is a necessary element of any workplace. Employees must be aware of the expected behaviors that they should exhibit, as well as actions that are not acceptable at your place of employment. Keep discipline balanced and fair so that employees will not feel that they have been treated unfairly. Approach them in a respectful manner to show that you are interested in improving the company, not in ridiculing their performance.
Make sure that any repercussions be imposed as soon as reasonably possible after an infraction. Have any disciplinary discussions in private to avoid humiliation and unnecessary workplace gossip.
Camping Accessories And Tents- Ensuring Comfortable Camping Trips
Camping trips can be extremely fun filled, enhance your confidence, relieve your stress, double you zeal and rejuvenate your mind and body. So, it is advisable to go for camping trips at regular intervals. Unlike vacation trips, it does not require much planning or spending too much money.
You do not have to book air tickets, spend significant amount of money on accommodation or food, or take official leaves. In fact, you can plan the trips during weekends with your friends or relatives. You can simply pack your camping bags and head towards the best tent camping locations. You can search best tents from online store like Usmilitarytents.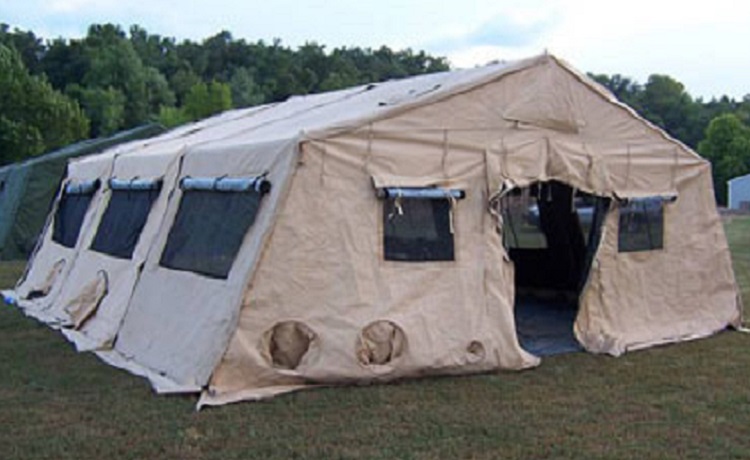 But when you plan your camping trips, pack your camping bags with caution. This is due to the fact that you will not find accommodation facilities within miles, markets or other privileges. In reality, you camp in isolated spots wherein you may not find humans in miles, leave alone markets or lodges.
You may have to carry weekend tents, cooking stoves, ropes, torches and more such accessories to ensure safe and enjoyable trip. One of the most important requirements during adventure or camping vacation is comfortable and light-weight tent. These tents will protect you from unwanted elements, including dirt, dust, wind, wild animals, insects and more.
You cannot sleep out in the open as you will become exposed to dangerous insects and unfavorable weather conditions.
What to Check When Hiring a Financial Advisor
4 Crucial Details That Investors Must Examine While Appointing a Financial Advisor
You will be able to make appropriate investment decisions only when you work according to guidance provided by an experienced
financial advisor
. As such, it will be necessary to appoint the right advisor who will be competent enough to take care of your investments. Thus, our aim here will be to analyze few of the details that you must examine during the selection process of an advisor.
What are the Details to be Checked to Find the Right Advisor?
Details that you should analyze at the time of selecting an advisor include:
Size of the portfolio that advisor usually manages
Services provided by the financial advisor
Advisor's investment philosophy
Knowledge to properly re-balance your portfolio
Size of Portfolio Managed by Advisor
Before appointing any financial advisor you should figure out if there is any minimum size requirement for a portfolio that you should have. Additionally, you should also get clear information on whether there is a minimum fee that you will have to pay for using advisor's services.
Services Provided by the Advisor
It will be necessary for you to understand the services that financial advisor will provide. For example, if the advisor provides advice only about investments then you should expect your advisor to manage just the investments and he will not be able to provide any other type of financial advice.
On the other hand, if someone offers comprehensive services consisting of estate planning, cash flow planning, tax planning, and other related financial details then such advisor will prove to be more beneficial for you and assist you with managing all aspects of your finances.
Moreover, you may find that an advisor provides a specific combination of available services rather than providing all of them. In such situation, you will have to figure out whether services
financial advisor
provides will be sufficient to meet your requirements.
Advisor's Investment Philosophy
During the initial discussion, you should try to understand the investment philosophy adviser has. This way you will be able to figure out whether such investment philosophy will help you accomplish your investment objectives. By knowing advisor's investment philosophy you will be able to understand if the advisor is going to implement a long-term investment plan or perform lot many trades to achieve required objectives.
Knowledge to Properly Re-Balance Your Portfolio
Re-balancing is a technique that helps in maintenance of needed percentage of all asset classes present in a portfolio. Let us explain how re-balancing works by examining a scenario where your portfolio consists of 25% bonds and 75% equities. If equities perform better, then the percentage of equities in your portfolio will move up from 75% to say 79%. This will be the right time to perform re-allocation of assets to balance your portfolio.
This will be done by selling some equities and purchasing bonds in exchange for re-balancing the portfolio.
In Conclusion
As we can see, by appointing the right advisor you will have the assurance that your investments will be managed in right manner and you will be able to earn the best returns.
Tally NET Subscription Vital For Your Business
Tally Software has turned out to be quite crucial for your business enterprise. For more than two years, Tally ERP 9 has grown to a high performance ERP in addition to accounting applications to appeal to the requirements of businesses regardless of if they're big or small. In spite of the business you belong to, both finance and bookkeeping are very important to your enterprise.
Tally ERP 9 is a wonderful tool which helps you to perform all tasks like handling inventory, sales, buy, costing, production, payroll, bookkeeping, fund besides excise, statutory procedures and much more. Additionally, it provides high-end protection to safeguard all files and data. You can manage your all data from ERP accounts inventory payroll software with fixed prices.
The company data stays locally together with you and is not hoarded on Tally.NET servers or even onto programs using that information through Remote accessibility by creating a Tally login.  With the assistance of the Tally.Net identification you obtain unlimited remote edit solutions and can dominate your company on the go.
Tally ERP 9 provides bunch of Merchandise Tally Subscription is an agency seen at Tally ERP 9 which provides superior skills namely product upgrades, remote access solutions, information synchronization within divisions and distinct places, accessibility to encourage center and many more attributes in order to assist you in improving your business operation.