Why You Should Hire Professionals for Repairs
People these days are always on the lookout for ways to save money. For many, that can mean performing do-it-yourself repair and maintenance jobs around the home instead of calling a repair professional. In some cases, there is nothing wrong with doing repairs yourself.
Tools and other home improvement products have become more user-friendly in recent years in an attempt to cater to the DIY crowd. But there are times when it's still better to call a professional to handle repairs around the home. Here's why.
You Could Make the Problem Worse One of the biggest dangers of tackling repair and maintenance jobs around the home yourself is that you could end up making the problem worse. There are some easy fixes to common maintenance issues around the house, and there is nothing wrong with taking care of those yourself, but many people make the mistake of overestimating their ability to fix a problem.
Repair professionals are professionals for a good reason. They've undergone years of training, testing, and certification to be able to do their jobs, and they continue to train and learn about new technologies that make their jobs easier. They have the tools and the knowledge to handle problems that are beyond the average homeowner's ability.
While there are no doubt homeowners who have had the training and experience to make all kinds of repairs around the house, most have not. Their inexperience could easily make things much worse, and the resulting repairs will be much more difficult and much more expensive.
You Could Seriously Injure Yourself Many home-improvement projects are more dangerous than people realize. Working with a home's wiring carries the risk of electrocution; hot water from faulty pipes can scald you while you are fixing a plumbing problem, and a natural gas leak could start a fire.
Repair professionals are trained to minimize the risk of injury while on the job, and they have enough safety equipment to protect themselves and your home. In other words, calling a professional to make repairs around your home is simply safer than trying to do it yourself.
Your Roof Is Too Important to Risk No matter how simple you believe it may be, you should never attempt to handle a roofing problem by yourself. The roof is the most important part of a building, and when it becomes damaged, it can cost a lot of money to have it repaired or replaced.
 A seemingly simple problem with your roof could become much worse if you make a mistake while trying to fix it, and what starts out as a simple repair could end with you having a whole new roof installed at a price of tag of thousands of dollars. Repairing a roof, yourself is also very dangerous. Once again, professional roofers are trained to minimize the risk of injury on the job, and there are few things that will be more dangerous than climbing onto your roof to make repairs.
This could be one of the few things that are just as dangerous for professionals as it would be for you, but it's still best to stay on the safe side and call a professional to handle all of your roofing problems instead of trying to take care of them yourself.
So while you may feel equipped to repair a broken toilet handle, don't hesitate to call in a pro when it comes to more complicated jobs or projects that involve risk of injury. Your investment in your home is simply too great a thing to chance on your inexperience! Your home deserves the attention of professionals when it comes to larger and riskier repairs. This article was written by Billy Dunham, a home improvement expert who hopes to help you have an even better home! He writes this on behalf of Quick Roofing, your number one choice when looking for a roof replacement professional.
What Is The Difference Between Condo And Traditional Homes?
Traditional houses literally owned the housing marketplace. Condos are on the upswing in popularity for quite a while now and are so varied in the subject since the imaginations that designing them.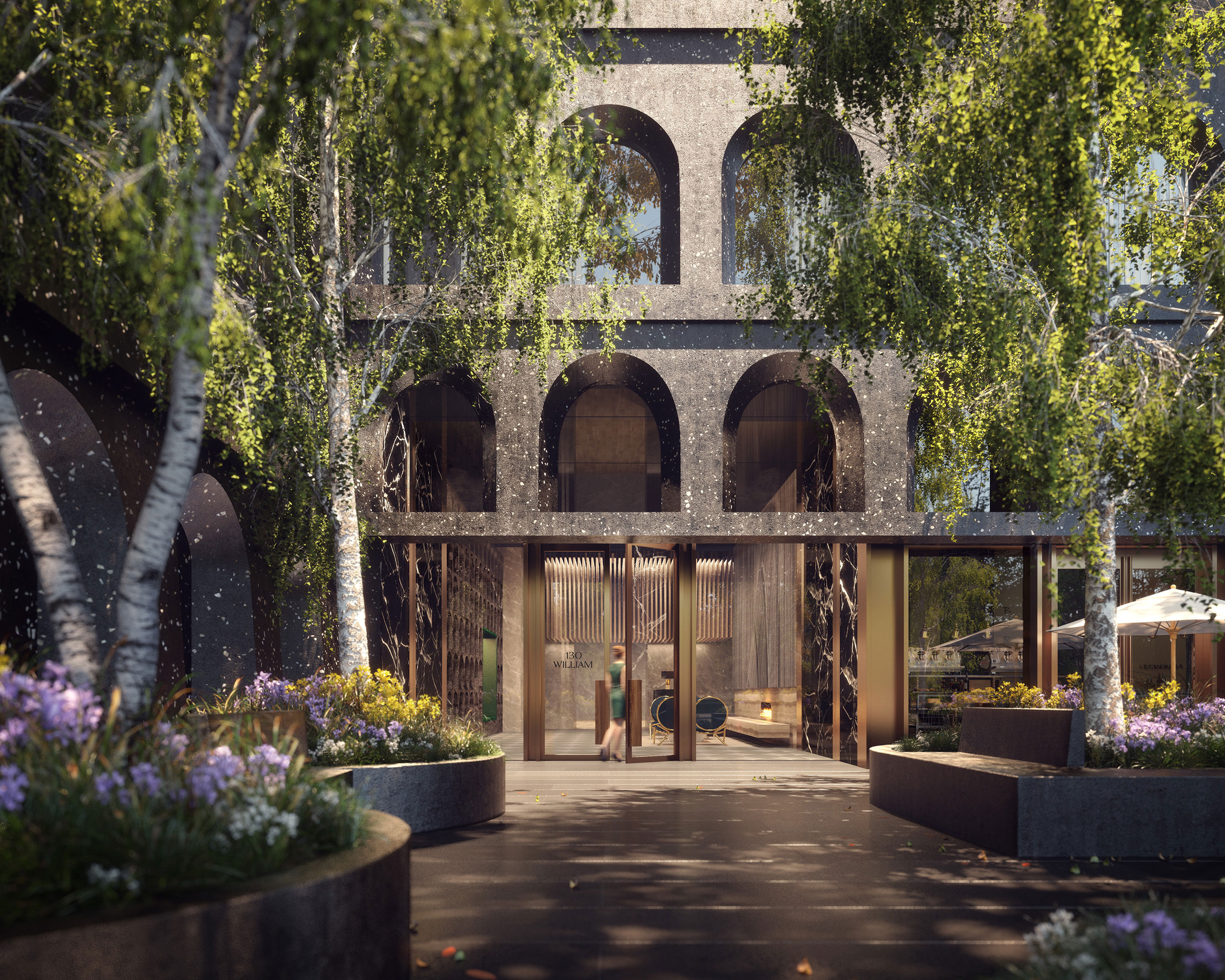 This guide will examine a few of the differences and advantages that condominium ownership provides in addition to detail a number of the extra fees and services which are included in the majority of condos. If you are seeking for the Downtown Luxury Condos and Financial District Condos then you can explore various online sources.
The expression condominium" can apply to many distinct kinds of home, and the principal similarity that most condos have is that the construction they're in or the property they occupy is joint-owned by everybody who owns a unit.
Typically there is also an institution of some sort that's charged with making decisions which affect the construction or property. This is a team consisting of owners and they're charged with making decisions and rules and ensuring that policy is followed. Obtaining aquatinted with a specified condominium's institution is typically a fantastic idea prior to buying a unit.
Another facet of condominium ownership that has to be noted is your monthly charges. This is distinct from any mortgage charges that have to be paid. Since the individual owners ' are also the proprietors of the house itself, the duty falls to them to make sure that the construction and property will be tended to. These charges are collected from the linking and allocated according to need.
Perfect Flooring for the Perfect House!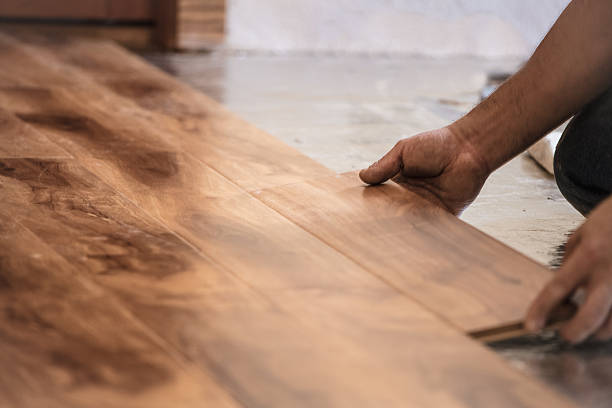 There's a common phrase that comes out of everyone's mouth when they step inside a home for sale to take a peek. And it goes a little something like this. I wish this house had hardwood floors, or I love the hardwood floors. Does that sound about right? I said it when I looked at homes with my wife, and she did the same thing. Now I see countless couples and individuals do it on those home reality shows on television. We all, or at least most of us, prefer the hardwood over the nasty carpet scene. There are plenty of reasons why.
Currently I'm trying to figure out how we could possibly afford hardwood floors at this point. I had a gentleman come to our home and give us an estimate, but didn't really enjoy what he had to say. After measuring our kitchen and living room area, he gave me an estimate of 12,000 dollars. YIKES! I looked at my wife with a cringe of disbelief. This couldn't be right. Not for only two rooms, which were not even all that large. Naturally we told him we'd have to chew on it for a while. This basically meant NO WAY. We were bound and determined to see what other places would tell us. So we called-up one more to acquire an estimate. A second fellow came out and did some measuring. This guy said around 6,800. HUH? What a difference! What happened to the 12,000 dollar estimate? This just goes to show that it pays to shop around for hardwood floors. It's sad how much more one company charges than another. Anyway, we decided to wait on it a bit. I'm not exactly ready to fork out the cash. Click here for some more amazing flooring options.
Do you have hardwood floors in your home? I can tell you there are a few advantages, having had them before. One thing I love about quality, durable hardwood floors is that they don't hold mud, dirt, grime, bacteria, and stains like carpet does. You can sweep and polish your hardwood floors and keep them looking great. Secondly they're awesome when you have children. Kids are notorious for spilling and smearing things on the floor. If you're dealing with hardwood floors, you can simply wipe the mess up. However, it's not so simple with carpet. Ponder the many ways hardwood floors could benefit your home.
The Best Way to Use an Ozone Generator For the Car
Ozone generators are one of the best tools out there. While they are mainly used to remove odors, they can also be used for mold remediation and containing bacteria. Hotels use them, car dealerships use them, and people like you use them as well.
Even though ozone is harmful for people to breathe in, you just need to know how to use it. If you're not in the same area whenever it's running, you'll be alright. For example, putting it in the car and turning it on is one thing. Sealing up the car afterward is necessary, keeping the ozone within the vehicle and not escaping out of it.
You can use an ozone generator in your home, as well. You can use them in rooms or the entire house if the ozone generator is big enough. However, the same rule applies: only use the ozone generators in unoccupied spaces. People, pets, and plants can be harmed by ozone.
Whenever you use it in a car, you can set the ozone generator outside and attach a hose from it to the car through a window. Seal up the window and you'll have the perfect, safe seal to treat your vehicle for odors and other odor-causing bacteria. It's a great way to get your car and home smelling as fresh as the day you purchased them.